sexologist-mahinder-watsa

Be with the Best: Sexologist Mumbai Dr. Ashok Koparday
डॅाक्टर अशोक कोपर्डे Click here to MEET DOCTOR
Date last updated: October 22, 2016

Mahinder Watsa – Sexologist
Do you know the Sexpert Advisor who answers Sexual Health questions daily in The Times of India Publication, Mumbai Mirror, Ahmedabad Mirror, Bangalore Mirror and Pune Mirror? He is Dr. Mahinder Watsa, the revered grand master, a tireless champion of Sexual Health Education.
About Dr. Mahinder C. Watsa
Mahinder Watsa – Sexologist
Mahinder Watsa – The doctor who reaches millions of homes through Mumbai Mirror to speak about sexual health
When talking about Dr. Mahinder Watsa all superlative words seem inadequate.
The foundation laid by Dr. Mahinder Watsa in the field of Sexual Education, ethical Sexual Counseling and Reproductive Health are like the massive roots of banyan tree spread widely beneath the soil, unseen, unsung.


The massive trunk of this banyan tree stands gloriously with solid and strong branches that also have additional prop roots coming down generously to help doctors, social workers, common people. A teacher of teachers and practitioners of Sex Therapy, Dr. Mahinder Watsa, is not a celebrity like Sachin Tendulkar, the cricket superstar. In fact Dr. Watsa is not known to most people, even doctors in India. Dr. Mahinder Watsa has been working silently, incessantly, with dedication inspiring many and creating body of work that is of immeasurable value to society benefiting all people for generations. Dr. Watsa's contribution in the field of Sexual and Reproductive Health is unmatched by anyone. Just 'Awesome', in today's lingo. His greatness is in uniting all sexologists in India under the banner of Council of Sex Education and Parenting (International) and providing workshop and training to those who wish to practice as Ethical Sex Therapists.
---
CLICK BELOW
Erection Problems Best Treatment

Erection Problems Best Treatment
---
You will grasp the significance of his outstanding contribution if you know that
'Sexology' is not in the syllabus of any Medical College in India or abroad. There is no MD or MS or any University Degree, Diploma or Certificate Course in Sexology in India as yet.
Mahinder Watsa – Sexologist
WHO IS A SEXOLOGIST?
A gynecologist knows how a tiny embryo grows in the womb and how a baby is born into this world. What happens behind closed doors of bed room in the making of baby is the study matter of Sexologists.
Council of Sex Education & Parenthood – International, under the able leadership of Dr. Mahinder Watsa, who is Founder Editor, has come out with its 100th issue of "News and Views", the magazine for Health Care Professionals and Social Workers interested in promoting Sexual and Reproductive Health. Every year National Conferences are held where National and International authorities in the field of Sexual Health, Education and Research meet to present their study, learn and teach. This year's National Conference was the 32nd of such conferences.
Dr. Mahinder Watsa specialized and consulted in obstetrics and gynecology, but gave up to exclusively practice as a sex educator, counselor and therapist in Mumbai.
To enhance sexuality education among the Medical Professionals he has been conducting a Correspondence Course on Sex Counseling and Therapy – more than 2000 doctors from all of India have been oriented.
Mahinder Watsa – Sexologist
The Life Story Of Dr. Mahinder C. Watsa
Dr. Mahinder C. Watsa has had a wide vista of experiences in his working life . After qualifying M.D. in Obstetrics and Gynecology from Mumbai University, DCH (Diploma in Child Health), he practiced as Obstetrician and Gynecologist. Simultaneously he developed his managerial skills as Head of Clinical Research and later as All India Sales Manager with Glaxo Laboratories. Earlier, in his student days his leadership skills were recognized, he was awarded the "best Cadet Cup" of the University Training Corp. He captained the Grant Medical College football team, was member of tennis and boxing teams of the University.
In the early 50's he was disturbed by the widespread prevalence of gender violence, unhappiness and separations in couple relationships and persons with sexual concerns being relieved of their money by quacks. Later as a regular author of the "doctor talks to you" page in the Femina magazine for more than 15 years he learned much of the undercurrent of sexuality prevalent in at all levels of Indian society.
He was frustrated to learn that neither was sexuality considered an ethical subject and doctors knew little of the subject nor were there any social organizations or persons that the distressed could turn to. There was no structured course on marriage counseling and therapy for sexual problems. Therefore, during his studies in U.K. and later in 1973 he frequently visited the marriage guidance bureau (later known as "Relate") in the U.K.. He was concerned that behind the majority of marriage conflicts there was a sexual problem. He also observed the changing sexual behavior over the years, particularly, of young people. Incest, child molestation, the silence of rape and domestic violence; the depression of impotency and confusion in homosexuality became more and more evident.
The year 1973 was the start of the fulfillment of his aspirations. He joined the Family Planning Association of India and was fortunate to have as his leader Mrs. Avabai B.Wadia, a person of great vision and foresight who boldly backed Dr. Watsa to introduce the sensitive subject of sexuality into FPAIndia's activities. Rather than sexual therapy he has focused on sexual education and counseling for better reproductive and sexual health.
He developed his knowledge by participating in many International workshops and meetings e.g. in the Philippines, Italy, UK and USA .
In 1976, with the help of the International Planned Parenthood Federation (IPPF) and FPAIndia, he convened the first ever residential workshop on human sexuality in Asia with a view to open the minds of health professionals, social workers, and the media to its importance.
The workshop was memorable as it proved to be the cornerstone of the start of ethical sexuality in India. Many of those who attended have become expert resource persons and are recognized as authorities on sexuality education, counseling and therapy. He induced FPAIndia to start the SECRT (Sex Education,
Counseling Research therapy/Training) Centers. For more than 30 years these Centres, located in different parts of the Country, have dealt with the unmet needs of sexual health of the community.
To advocate the importance of sexuality as an important component of reproductive and sexual health with the government, other NGOs and international bodies working in India, he organized over the years many conferences, workshops and seminars. This has led to many interactions for sexuality education for adolescents and youth. With the help of foreign experts, Dr. Patricia Schiller, Peter and Jill Gordon and others (sponsored by the IPPF), he developed a band of expert counselors. Their services has proved invaluable when HIV/AIDS struck the Country. The initiative to involve doctors of the Indian Systems of Medicine in reproductive health work in an "Action Now" program has resulted in the involvement of 15000 doctors. In Mumbai thirty doctors working with FPAIndia in the slums of Mumbai offer services in reproductive health to their patients.
Dr. Watsa along with Dr. Patricia Schiller – Director of AASECT founded the Council of Sex Education and Parenthood – International and started , as Editor, the quarterly "ICSEP News & Views" which has been supplied free to the members regularly to this day. He also initiated the practice of annual conferences, which have been a regular feature for 28 years of the International Council of Sex Education and Parenthood now known as – Council of Sex Education and Parenthood– International.
See www.sexconindia.com.
With the help of the IPPF and FPAIndia he arranged countrywide training programs on sexuality by international experts, to name a few,
Dr. Patricia Schiller,
Dr. Albert Ellis,
Dr. John Bancroft,
Dr. Mark Schwartz,
Dr. Barry McCarthy,
Dr. Maher Mahran,
Dr. Douglas Hooper,
Dr. Al Cooper and
many more.
Mahinder Watsa – Sexologist
This has created for FPAIndia a national band Reproductive & Sexual Health resource persons. Dr. Mahinder Watsa has also helped to develop linkages with other organisations e.g.
Indian Council of Medical Research
Council of Sex Education & Parenthood – International
National Institute of Research Reproductive health
CORT (Vadodra)
Tata Institute of Social Sciences (TISS)
National Institute of Population StudiesInternational
Mahinder Watsa – Sexologist
Dr. Mahinder Watsa's Noteworthy Assignments: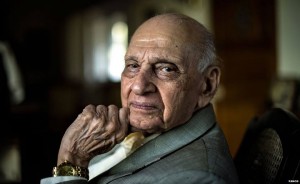 Dr. Watsa has also helped initiate sexual health programs in Sri Lanka, Bangladesh, Nepal and conducted workshops on sexual health for the Population Council of Egypt at Cairo and the Institute of Health Research, Chulalongkorn University, Bangkok.
He founded the International Council of Sex Education and Parenthood (presently known as Council of Sex Education and Parenthood – International ( CSEP-I ) to form a forum of health professionals, expert in counseling and therapy – an essential backup service for those undergoing sex education and counseling for STD, HIV/AIDS. See www.csepi.org.
Mahinder Watsa – Sexologist
Present and Past Positions:
Dr. Watsa holds several key positions including
President for life – Council of Sex Education and Parenthood – International and Director – Medikon Sexual Sciences.
Sexpert Advisor – answers daily question and answer as the sexpert in the Times of India Publication, Mumbai Mirror, Ahmadabad Mirror,Bangalore Mirror and Pune Mirror.
Dr. Watsa is a Member Panel of Experts for Health and Nutrition Magazine.
Past Advisor for Adolescent Health National Institute of Research and Reproductive Health, Past Chairperson – Ethics Committee of the National Institute of Research and Reproductive Health; and has been Consultant for sexuality to the websites,
weddingsutra.com ; kamasutra.com,
chalomumbai. com.
He has been the Past President of the Family Planning Association of India.
Mahinder Watsa – Sexologist
Recognition – Awards:
For his contributions to the field of sexuality, Dr. Watsa has been honored with numerous awards. Some of them are:
"Golden Lamp" – Council of Sex Education and Parenthood – International ;
" Gold Medal" by World Association of Sexologists for Outstanding Lifetime Achievement in the field of sexology;
1 st Award – International Council of Family Health for Leadership and Contribution in the field of Sex Education;
Dr. C.L.Jhaveri Oration. Indian Medical Association;
Recognition for work on sexology in India – 7 th Word Congress on Sexology;
"Lifetime Achievement Award" Asia Pacifica Congress of Sexology 2004, Mumbai, India;
Citation – National Association of Sexology ( India )

By Dr. Ashok Koparday, Ghatkopar (East), Mumbai, India
KEEP YOUR CURSOR HERE TO KNOW ABOUT DOCTOR
Consultant
Published by
Ashok Koparday
for
Best Treatment Center for Sexual Health
Senior Sexologist (Experience 20 years)
Consulting Hours:
Samadhan Health Studio
A1, Namdeep, Barrister Nath Pai Road,
Near Vikrant Circle, Barrister Nath Pai Nagar,

Ghatkopar East
,
Mumbai
, Maharashtra,
India
400077
09867788877
Note: Prior Appointment is Essential
ONLY FOR APPOINTMENT
with
Consultant in Sexual Medicine
Call or
WhatsApp ONLY at
8 pm
Telephone:
02225060061
Mobile: +91 9867788877
Email:
ask[@]mydoctortells[dot]com


Homepage: http://mydoctortells.com
License: CC-BY-NC-SA-4.0 Attribution as given here:
By Ashok Koparday with a link to http://mydoctortells.com/

Click INSTANT REPLY blue button in the middle of the right border of web page.
Mahinder Watsa – Sexologist
Date published: September 07, 2012
Date created: 2008