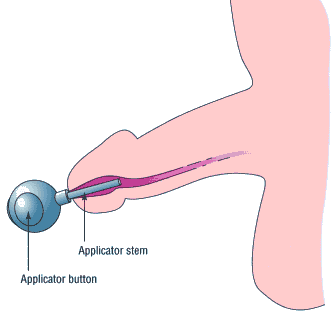 What is MUSE?


MUSE stands for

'Medicated Urethral System for Erection'

What is its use?


It is used in men having

Erectile Dysfunction

to get erections in cases where he doesn't respond to oral tablets like Viagra or Cialis.

How is it used?


The medicine is a small pellet of alprostadil

(Prostaglandin 1) that is inserted inside the opening of the penis (urethra). The applicator has a thin tube that contains the medicine. The tube is inserted into the urethra. By pressing a button on the applicator, the pellet is released. The medicine is absorbed through the membrane that lines the inside of the urethra.



What is the dose recommended?


Recommended by the sexologists,

doses of MUSE are 100mcg, 125mcg, 250mcg, or 500mcg as per need.



How soon do you get an erection?


An erection develops in about 10 minutes and lasts at least 30 minutes,

but usually less than 60 minutes.

In what cases is MUSE preferred?


It is preferable to use oral medicines for the treatment of Erectile Dysfunction. However, in those cases that don't respond to Viagra or who are not supposed to use Viagra may consult with their doctor to consider treatment of Erectile Dysfunction with MUSE.

It is usually preferred to those who,

Have had undesired side effects from other ED drugs

Take nitrates

Have nerve damage, diabetes, or cardiovascular disease

Have had prostate surgery

Do not want a prosthesis or injections

What are the side effects of Muse?


Within the first hour, there is a possibility of fainting due to Hypotension

(decreased Blood Pressure).


There are other risk factors like, pain in the penis, dizziness, or testicular pain.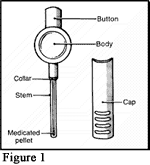 It is often wise to take the treatment guided by a competent sexologist who has seen innumerable cases. The use of MUSE is contraindicated in persons with some underlying medical conditions like low blood pressure, urethritis, leukemia, etc.
If you have any questions, doubts, suggestions kindly contact us at Samadhan Health Studio. We will be happy to help you.